New Joey/Nouveau Joey
Information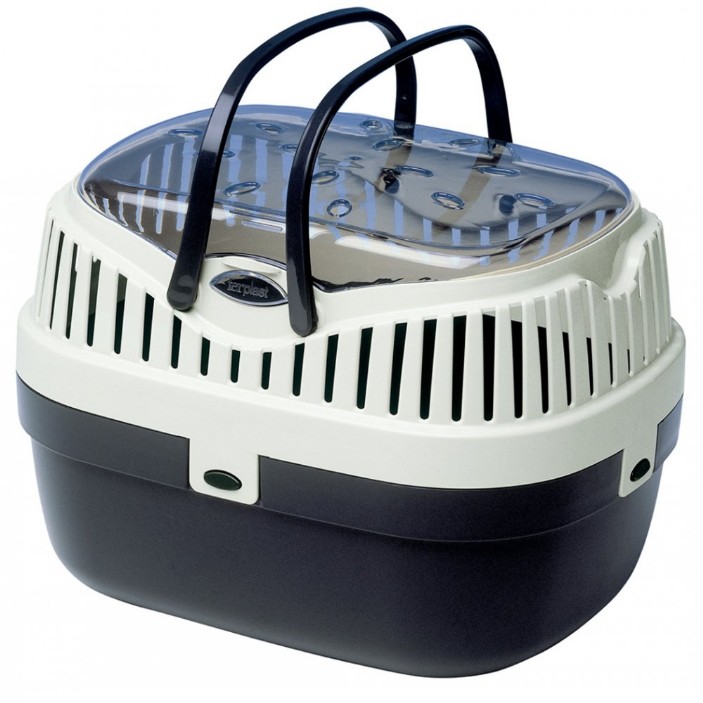 Donc vous avez adopté un phalanger volants. Si c'est votre premier phalanger, il y a quelques choses que vous devez savoir pour que votre joey soit heureux et en sécurité. Votre phalanger volants en ce moment sera un peu effrayé et confus à ses nouveaux arrangements de vie. Il a été enlevé de sa maison, une constante de toute sa vie, de son refuge et de son habitat. Soyez patient avec votre phalanger, votre patience sera récompensée dans le futur.
S
o you've adopted a sugar glider. If this is your first glider there are a few things you will need to know for your glider to be happy and safe. Your glider right now will be a little scared and confused at his new living arrangements. He has been taken from his home which has been a constant for his whole life, his safe haven and habitat. Be patient with your glider, your patience will be rewarded in the future.
En arrivant à la maison avec votre phalanger, prenez un vêtement comme une chemise ou un chandail que vous avez porté et placez-le dans sa cage. Quelque chose qui est facilement lavable une fois que votre phalanger est habitué à vous. Les vêtements dégagent votre odeur et aideront votre phalanger à mieux vous connaître. Placez-le dans sa cage et laissez-le tranquille pendant 24 heures, le déranger juste pour mettre de la nourriture dans sa cage. Donnez-lui le temps de s'habituer à son nouvel environnement, d'explorer et de marquer son nouveau territoire.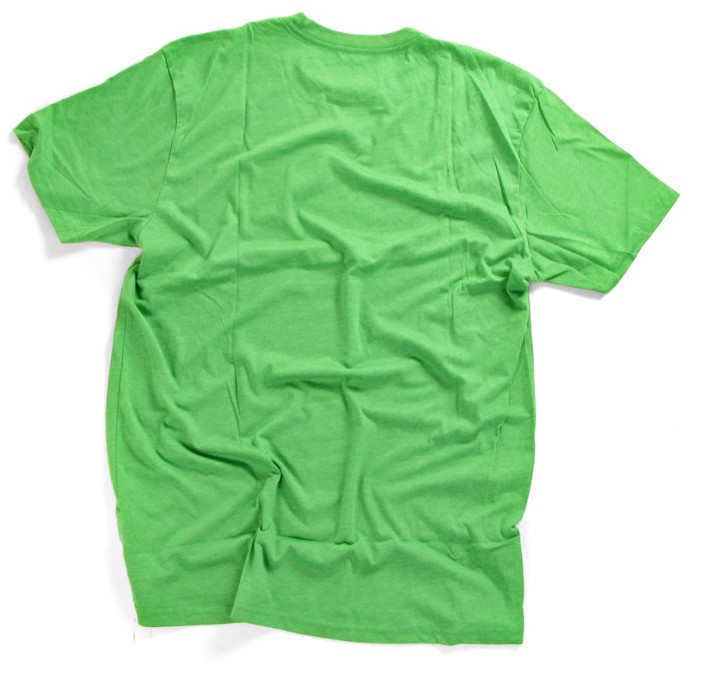 When arriving home with your glider, take an item of clothing like a shirt or sweater that you have worn and place it in his cage. Something that is easily washable once your glider is accustomed to you. The clothing gives off your scent and will help your glider to know you better. Place him in his cage and leave him alone for the next 24 hours disturbing him only to place food in his cage. Give him time to get used to his new environment, to explore and mark his new territory.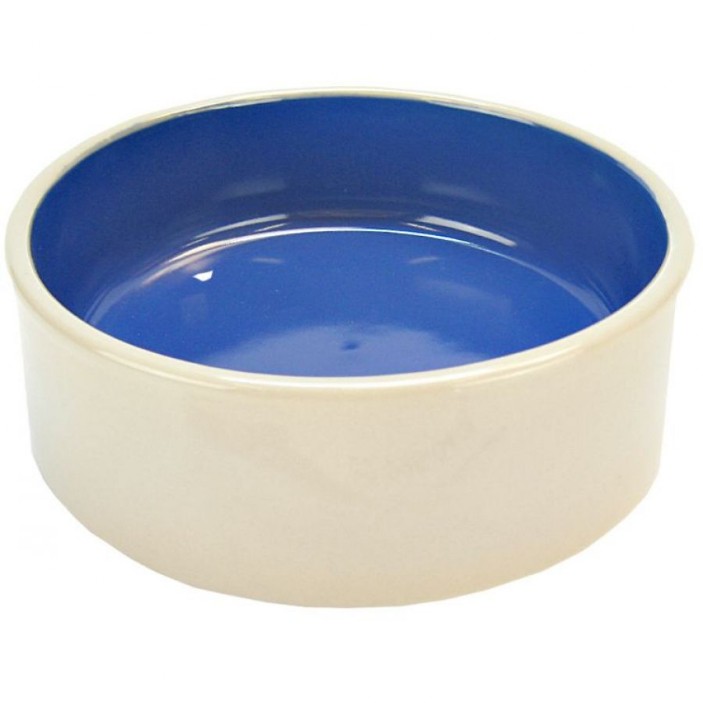 Votre phalanger pourrait ne pas manger pour la première nuit, ne vous inquiétez pas. Il peut encore avoir peur, mais il sera curieux et si vous avez de la chance, il vous acceptera rapidement.
Si votre phalanger est encore timide, prenez-le doucement, offrez-lui le dos de la main pour qu'il grimpe, jamais vos doigts, s'il veut vous mordre il aura du mal à vous mordre le dos de la main.
N'essayez pas de le tirer hors de la cage, il ne l'aimera pas et peut mordre.
Your glider may not eat for the first night, don't worry. He may still be afraid, but he will be curious and if you are lucky, he will accept you quickly. If your glider is still timid, take it slow, offer the back of your hand for him to climb on, never your fingers, if he wants to bite you he will have a hard time biting the back of your hand. Don't try to pull him out of the cage, he won't like it and may bite.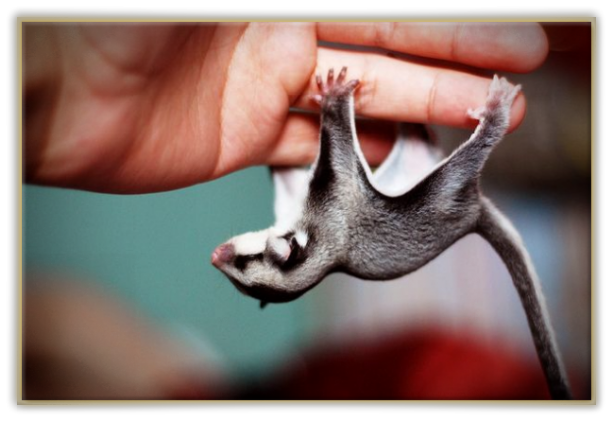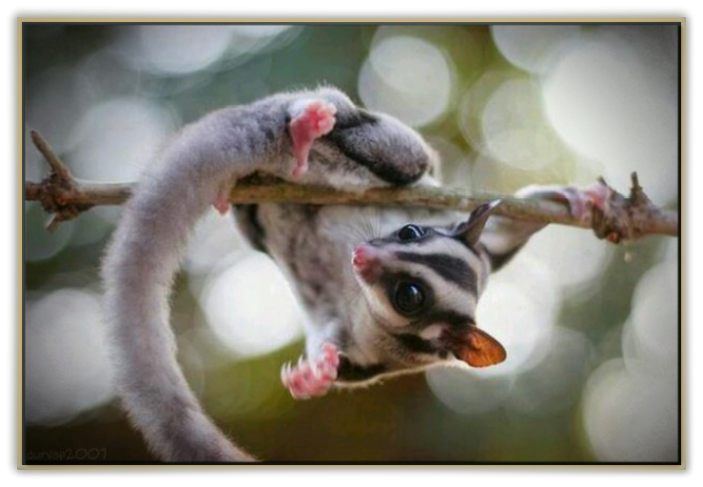 Une fois que votre phalanger volants s'est habitué à vous et a le courage de grimper sur vous, vous constaterez que ses ongles sont extrêmement pointus.
Ils ont été només des petits ninjas et pour une bonne raison. Ils peuvent marcher à l'envers le long de la partie inférieure de votre bras et si la surface n'est pas lisse, ils peuvent probablement l'escalader.
Tout en marchant sur la peau exposée, vous pouvez constater que ses ongles peuvent laisser de minuscules points rouges. Ils sont légèrement irritants et vous pouvez laver la zone avec du savon et de l'eau ou avec de l'alcool.
J'ai toujours une petite bouteille d'alcool (70%) pour manipuler les phalanger. Finalement, vous n'aurez pas besoin de l'alcool parce que votre peau s'y habituera.
Once your glider has warmed up to you and has the courage to climb onto you, you will find that his nails are extremely sharp. They have been referred to as natures little ninjas and for good reason. They can walk upside down along the underside of your arm and if the surface isn't smooth they can probably climb it. While walking on exposed skin you may find that his nails may leave tiny red dots. They are slight irritations and you can wash the area with soap and water or the areas can be sprayed with alcohol. I always have a small alcohol (70%) bottle for post fun with my gliders. Eventually you won't need the alcohol because your skin will get accustomed to it.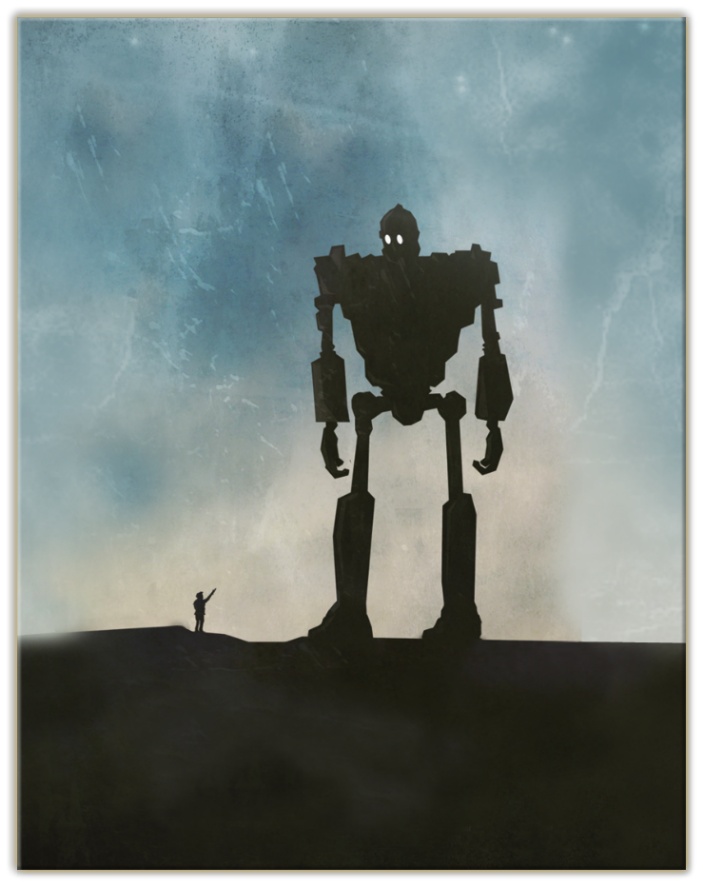 Si votre phalanger saute de vous ne courez pas après lui. Si possible, suivez-le en fermant la distance lentement.
Pensez à ce que vous ressentiriez si vous veniez de vous échapper d'un géant et qu'il se mettait à courir après vous, vous courriez plus vite.
S'il est sur le sol, se mettre à genoux, vous faire le plus petit possible. Faites très attention à ne pas le blesser, ses os sont très délicats et se cassent très facilement.
La meilleure façon de le prendre est soit de rapprocher la main et de lui permettre de grimper sur vous ou de placer vos mains de chaque côté et de les déplacer lentement sous lui.
If your glider should ever jump off of you do not run after him. If possible, follow him while slowly closing the distance. Think of how you would feel if you had just escaped from a giant and he started running after you, you would run faster. If he is on the floor, get down on your knees, making yourself as small as possible. Be very careful not to hurt him, his bones are very delicate and break very easily. The best way to pick him up is to either move your hand close and allow him to climb onto you or to place your hands on either side and slowly move them under him.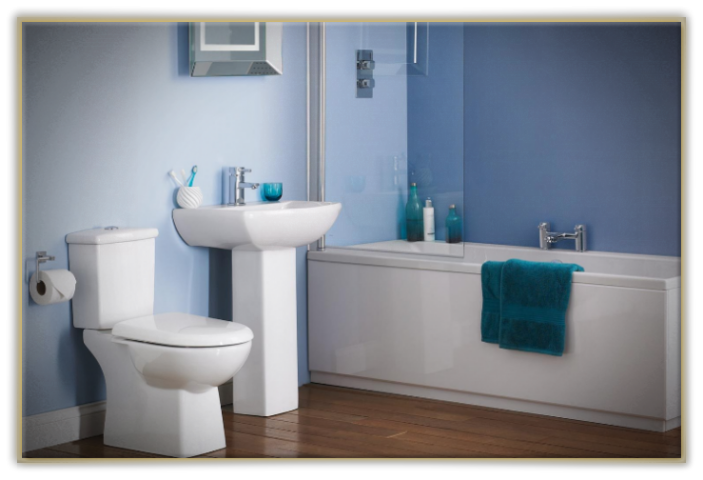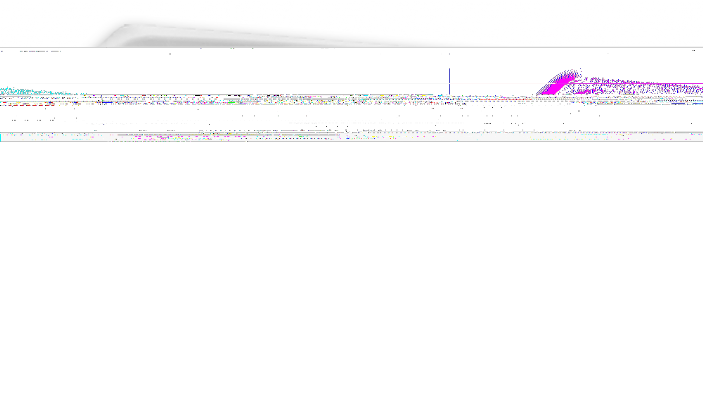 Un bon endroit pour commencer laisser votre phalanger vous connaître est dans le salle de bain. Assurez-vous que le siège des toilettes est fermé, les phalangers ne peuvent pas nager et se noieront. La plupart des surfaces sont lisses, il sera plus difficile pour lui de s'éloigner de vous. La baignoire est super en raison des côtés élevés et de la surface lisse. Une fois que vous et votre petit ami serez mieux habituer, vous vous sentirez peut-être plus à l'aise en vous promenant avec lui dans le reste de la maison. Certaines personnes ont une tente qu'ils placent dans leur maison et permettent à leur phalanger volants plus d'espace ouvert pour s'amuser.
A good place to begin letting your glider get to know you is in the washroom. Make sure the toilet seat is closed, gliders cannot swim and will drown. Most of the surfaces are smooth so it will be harder for him to get away from you. The bath tub is great because of the high sides and smooth surface. Once you and your little friend are better acquainted you may feel more confident walking around with him in the rest of the house. Some people have a tent that they place in their home and allow their glider more open space to have fun.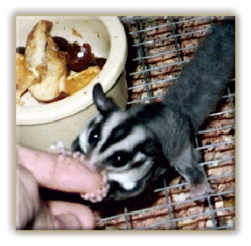 Si votre phalanger essaie de vous mordre, ne vous éloignez pas, il est intelligent et apprendra que s'il veut être laissé seul, tout ce qu'il doit faire est de mordre. En général, ils vont ouvrir leur bouche lentement de sorte que vous devriez avoir le temps de déplacer les doigts de sa bouche. Dans le cas où il essaie de vous mordre, gardez vos doigts loin de sa bouche et gardez vos mains en mouvement. Lui caresser le dos, la queue, le haut de la tête mais ne le laisse pas tranquille tout de suite. Utilisez le dos de votre main pour le caresser si nécessaire.
If your glider tries to bite you, don't pull away, he is smart and will learn that if he wants to be left alone all he needs to do is bite. Usually they will open their mouth slowly so you should have time to move any fingers away from his mouth. In the event of him trying to bite you, just keep your fingers away from his mouth and keep your hands moving. Pet his back, his tail, the top of his head but don't leave him alone right away. Use the back of your hand to pet him if necessary.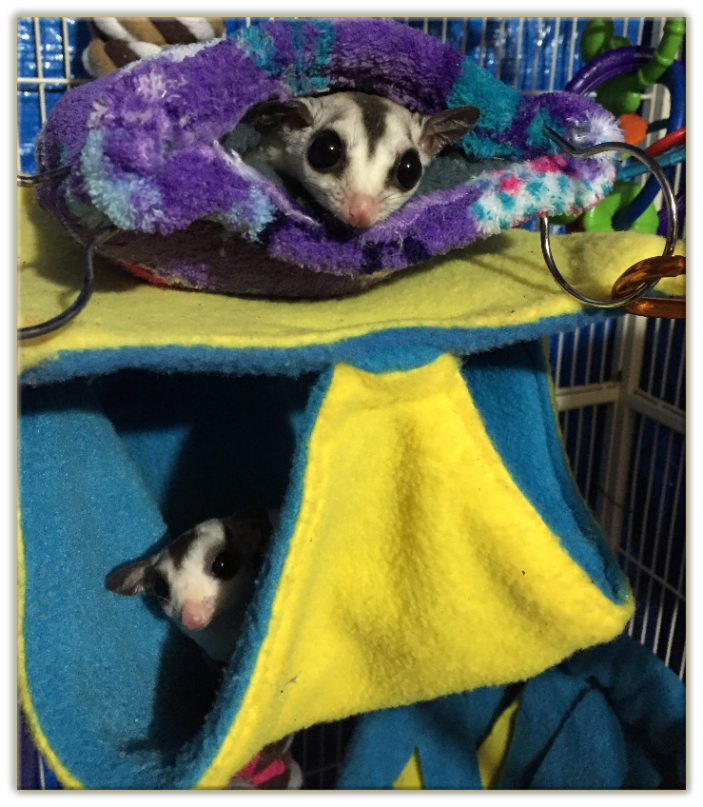 Votre phalanger volants peut vivre 10 à 14 ans. Si vous le traitez bien, il vous liera et vous fera confiance de sa vie, mais il aura toujours besoin d'un ami pour le tenir compagnie dans sa cage. Vous ne pouvez pas vous blottir avec lui dans sa poche. Vous ne pouvez pas jouer avec lui tout le temps dans sa cage. Vous ne pouvez pas le toiletter comme un autre phalanger. Votre phalanger peut être heureux pendant un certain temps vivant seul, mais aura besoin éventuellement d'un compagnon de cage. Il est fortement recommandé à long terme d'avoir une paire de Phalangers.
Your glider can live for 10 – 14 years. If you treat him right, he will bond to you and trust you with his life, but he will still need a friend to keep him company in his cage. You can't snuggle with him in his pouch. You can't play with him all the time in his cage. You can't groom him like another glider can. Your glider can be happy for a while living by himself but will eventually need a cage mate. It is strongly recommended for the long term, to have a pair of gliders.
Contactez-nous par SMS au 514-928-0121 pour toute question 24/7 ou appelez entre 10h et 16h tous les jours.
Contact us by text at 514-928-0121 with any questions 24/7
or call between 10am - 4pm any day.